This week…
Music at St Michaels (03/07/2022)

The motet this morning is "Ave verum corpus" by Edward Elgar (1857 – 1934), one of England's best-loved composers, particularly for his orchestral works, such as the Enigma Variations and the Pomp and Circumstance Marches. The words of the motet reflect his own faith, being a short Eucharistic hymn dating from the 14th century, "Hail the true body of Christ". The junior choristers introduce the main melody in the first section, which is then echoed by the harmonies of the full choir.

Join us on Sunday at 10am, in person or online here: facebook.com/nsabparish
MUSIC WEEK BY WEEK
About us
We sing




Choral Eucharists



Evensongs

, Carol Services,


The Family Service…

We rehearse on Wednesdays from 7.30–9.00pm (6.45–7.45pm for younger singers) and before services. The choir doesn't sing at St Michael's immediately after Christmas and Easter, or during the school summer holiday, when cathedral visits are sometimes arranged.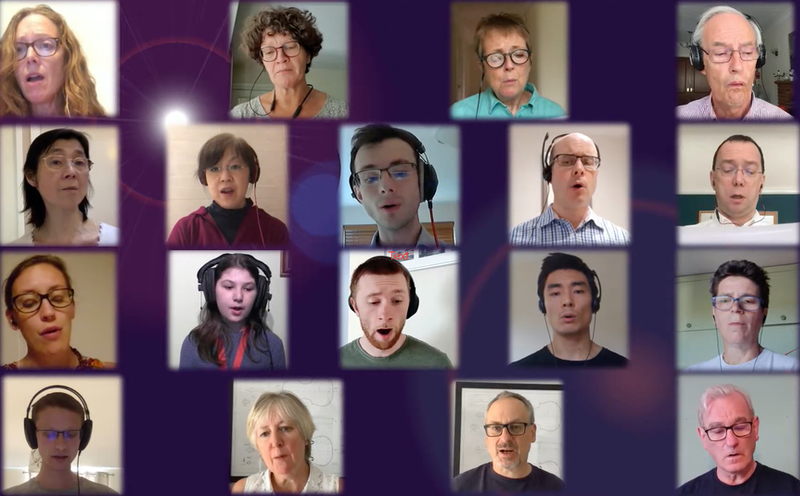 The Choir and COVID-19
During COVID times, it was hard to keep singing! Yet as a choir, we found it more important than ever. We worked hard to keep a choral sound available, and keep practising. Virtual anthems and hymns were produced for services. We ran a "virtual pub" after Zoom-based choir practices, complete with the occasional "pub" quiz, and birthday and special occasion celebrations. From the first service featuring our recordings (Palm Sunday, 2020) through to the end of the second lockdown in May 2021, well over 100 recordings of our hymns, anthems, and psalms were used in our services.

You can view the recordings of these virtual anthems on the YouTube "NSABparish" channel.
virtual anthems on YouTube